Andros Bonefish Excursion

6 Nights, 5 Days of Fishing
April 13th - 20th, 2024
Andros Island, Bahamas is a fishing MECCA.
Offering world class Bonefishing, Tarpon, Permit, Mutton Snapper, Barracuda and Jack Crevalle.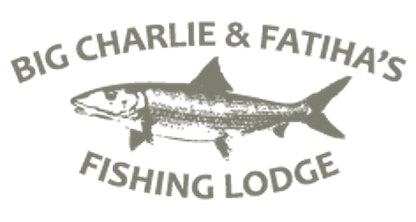 Big Charlie is arguably one of the best bonefishing guides in the world. The Lodge offers anglers fantastic local fare and open bar.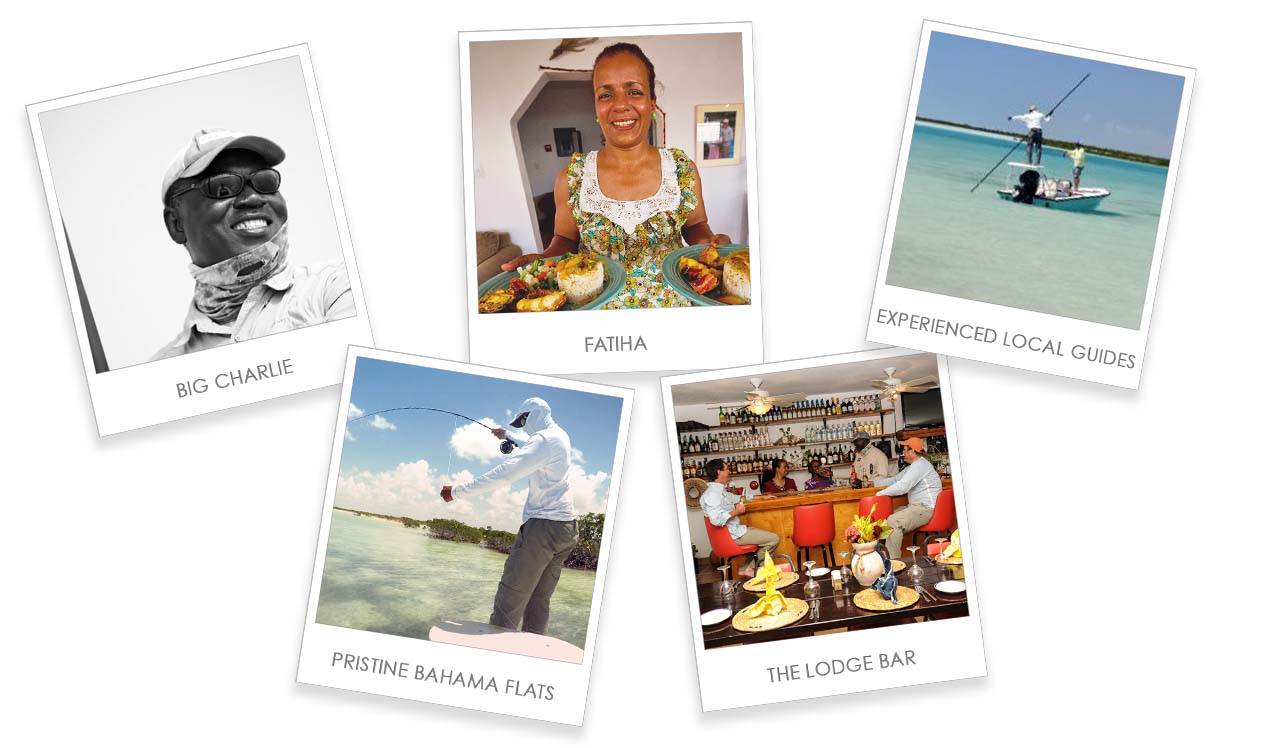 8 person trip • Rooms are double occupancy • 2 Anglers/Skiff Daily
Cost per Angler is $3050 plus a VAT Tax (Value Added Tax) of $305.
This does not include the air travel to Nassau and then from Nassau to Andros. The plane from Nassau to Andros is approximately a 10-minute flight usually at a cost of around $100-$125 each way.
All anglers joining us will be given discounts on merchandise for the trip. This will include clothing, fishing gear, footwear and luggage. We will also have in store seminars to explain all gear, tackle, clothing and any questions anyone may have.
Trip Includes:
Daily fly casting clinic to help you improve with wind accuracy and technique everything from presentation to handling fish. Advice by expert flats fishing specialist
Nightly fly tying sessions - addressing everything from sink rate to material and hook selection.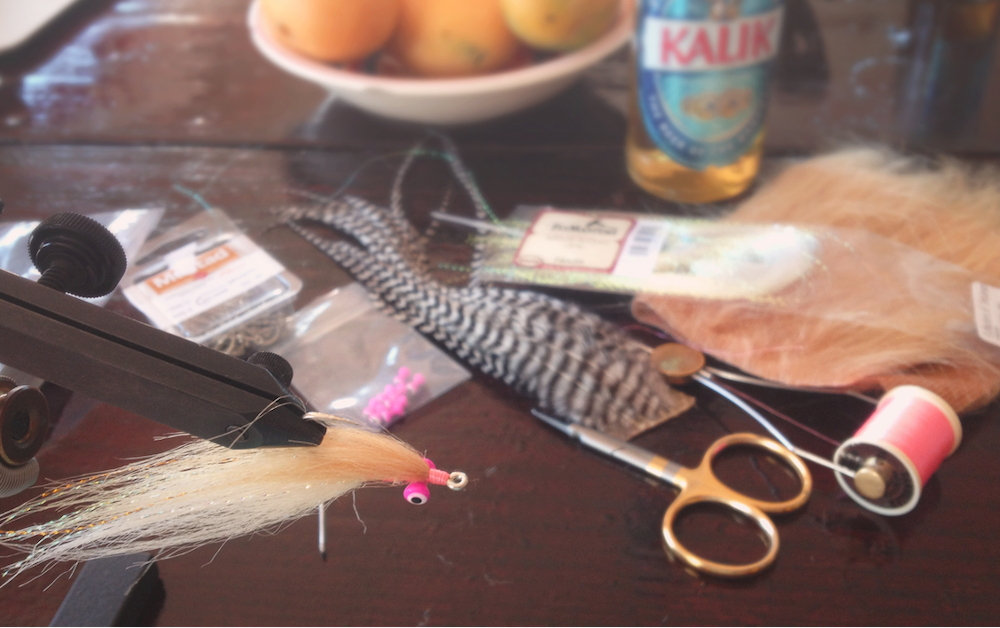 Big Charlie's caters to serious anglers who want world class bone fishing, great food and comfort. We can accommodate up to 8 anglers per week, but that can still make for a lively party. Our back patio looks out over Cargill Creek and sports Charlie's famous barbecue grill where we host farewell dinners or gather around the fire telling fish stories and enjoying the Bahamian breeze. There's also a newly constructed Tiki Bar and barbecue on the beach. After dark step out on our private dock and take in the endless night sky, free of city lights.
Our air-conditioned lounge and dining room is where we serve our meals. Outfitted with comfortable couches and plenty of fishing-related reading material, it boasts a fully stocked bar, perfect for mixing up a few celebratory cocktails while you tie more flies for tomorrow's fishing. Prefer to keep up with your favorite sports teams? There's also a satellite TV above the bar. Need to keep up on emails or just let family back home know how great your vacation is? Well, we've got you covered with free secure Wi-Fi.
The Bahamas' best bone fishing lodge located in Cargill Creek, Andros Island, an area known in the bone fishing world as the "land of giants". Although it's the largest of the Bahamian Islands, Andros is off the beaten path for tourists, but not for serious in-the-know fly fisherman. The flats and cays in the North Bight were once bone fishing's best kept secret..
Charlie and Fatiha Neymour chose to create their own intimate sportfishing lodge catering to anglers of all experience levels. A 100% Bahamian owned and operated lodge, we now host cosmopolitan guests from around the world who come not only to fish but relax and enjoy Andros' unique beauty and rich fishing culture. Located on Cargill Creek (basically Andro's guide neighborhood), we are strategically located close to the bone fishing flats of Andros' North Bight. This means a much shorter run to and from the flats (especially on bad weather days) and more time spent fishing… which we think is a good thing!
We are known for our food! We offer the best classic Bahamian dishes—fried fish, grilled lobster & cracked conch—but we also we cater to the international traveler's taste with a variety of dishes from around the world. One of our specialties comes from the Mediterranean, authentic Morocco cuisine prepared by our very own Fatiha; for her it is home cooking!
Breakfast is usually custom-made to your taste—coffee or tea, bacon & eggs, oatmeal, grits, cereal, fresh fruit—although don't be surprised to find the occasional exotic treat like half a lobster tail next to your scrambled eggs! Appetizers will be waiting for you when you return from a day on the water. Sample some tasty treats including famous Bahamian Conch Fritters, Conch Salad or Grouper Fingers.
Our rates include all food and drink, even alcoholic beverages! That's good news, since the beer is always cold at our well stocked bar. Or let us introduce to you the Bahamian tropical experience with a Bahama Mama, Creek Runner, Bonefish Special, Northern Bight Special, and (of course) the Crazy Charlie. Not in the mood for something sweet, no worries, we've got you covered with a selection of top shelf liquors, whatever your taste.
Bonefish: there's no denying this powerful fish is what draws most anglers to the Bahamas. They seem tailor-made for fly fishing and light tackle; they love shallow, clear water in warm environment, are spooky but not too hard to catch, and love small flies. And, while we love our bonefish, Andros also has even more to offer. In season you'll find Tarpon, Permit, Mutton Snapper, Barracuda, Jack Crevalle and a variety of other species, all great fun on light tackle. In calm weather a short run offshore will yield shots at Bluewater species like Tuna, Mahi-Mahi, and Wahoo. Andros also boasts one of the largest barrier reefs in the world and it abounds with Grouper, Snapper, and large Jacks, just to name a few species.
Andros is deeply connected to the sport of bone fishing. Bone fishing began on Andros 1948 when a young man named Cornel Torn opened the Bang Bang club. At that time guides were using spin rods. Then, somewhere in the 1960s a small group of anglers began using fly rods on the flats of the Florida Keys. From there it was a small hop across the Gulf Stream to the Bahamas, where they soon realized that the shear square mileage of bonefish flats was beyond imagination.
According to legend, two guides introduced fly-fishing to Andros, outperforming any other technique. Bahamas' guides quickly adopted it, and began using Pfleuger reels, Fenwick fiberglass and bamboo rods. Seeing the fight these fish give today on modern fly-tackle, it's a wonder they ever landed any… but land them they did. In the decades that followed guides like Big Charlie Neymour have taken bone fishing on fly to the next level, learning how to fool double-digit bones with astonishing regularity
Of course, spin fishing is still welcome. Ultra-light outfits with smooth drags and plenty of backing will get it done. Rods should be fast action, 7-footers strung with either high-tech braid or at least 150 yards of 10–20-pound mono. For bonefish bucktails like Millie's Classics 155 bonefish jig work great, especially in light colors like white, tan and pink. Bring a variety of weights to handle varying conditions and water depth. For tarpon you'll want to add on a few feet of 60–100-pound fluorocarbon bite tippet. Tarpon love flashy spoon and crankbaits (saltwater grade), but they'll also grab a bonefish jig if fished right. Spinning tackle is also great for targeting large barracudas on the flats, but you'll need a wire leader for these toothy critters. While they'll eat tarpon lures, one of our favorite lures is a Cuda-Tube, a long colorful lure with the wire trace built in. Great for site fishing the flats or blind casting deeper channels.
Rods: 7-9 Weight, Medium to Fast-Action

Lines: 7-9 Weight Forward Floating Bonefish (to match rod weight)

Leaders: 16-20 lb, 10-12 ft.

Reels: Min. 150 yds. 20 lb. backing. Large Arbor preferred (size to match Rod).
BONEFISH FLIES
Clouser Minnow – size 4, 2, 1 (Tan/White + Pink)

Yarn Crab – size 2, 4 (Tan, White)

McVay's Gotcha – size 4, 2, 1

Vaverka's Mantis Shrimp – size 4, 6

Hot-Legs Gotcha – size 4, 2, 1 (Tan/Pearl + Hot Pink or Orange)
Rods: 9-12 Weight, Medium to Fast-Action w/ matching reel/line.

Leaders: 16-30 lb, 10-12 ft.

Bite Tippet: 1-2 ft of 60–100-pound flouro bite tippet.
TARPON FLIES
Cockroach – size 1/0 – 2/0

Black Death– size 1/0 – 2/0

Tarpon Toad -size 1/0 – 2/0 (Chartreuse, White)
CUSTOMIZED FISHING PROGRAM
There are no stock trips here. We cater to discerning anglers who know what they want. Whether you want to simply catch a bunch of bonefish, stalk tailing bones on foot or hunt big bonefish, we've got you covered. Regardless of what you're fishing for the daily schedule is pretty much the same.
6:30-7:30am: BREAKFAST

8am: LOAD TACKLE & RUN TO THE FISHING

Noon(ish): LUNCH ON THE SKIFF

3:30-4pm: BACK TO LODGE FOR DRINKS & APPETIZERS

6:30-7:30pm: DINNER
*Anglers joining us will be given discounts on merchandise for the trip. This will include clothing, fishing gear, footwear and luggage
Sunglasses (amber/copper polarized)

Hat (dark under-bill)

Sun Mask (Buff®)

Long Sleeved Shirt

Lightweight Long Pants

Socks (to keep doctor-flies & sun off)

Rain Jacket

Wading Shoes/Boots

Sun Block

Insect Repellent

Boat Bag (for Fly box, Cameras, etc)